An ideal place for the mid-size events!
Book the meeting room Times for your meetings up to 55 people.
This room with 42 seats in theatre style and 20 seats in boardroom style is an ideal option for a middle size events such as presentations or talks. A large projector and control panel are available for you as well as natural daylight and floor-to-ceiling windows. Fresh still and sparkling water is included with all our rooms. Would you need anything else, like a coffee break with snacks, a digital screen for your Powerpoint, a conference call system or a flipchart, let us know. We can have it arranged for you.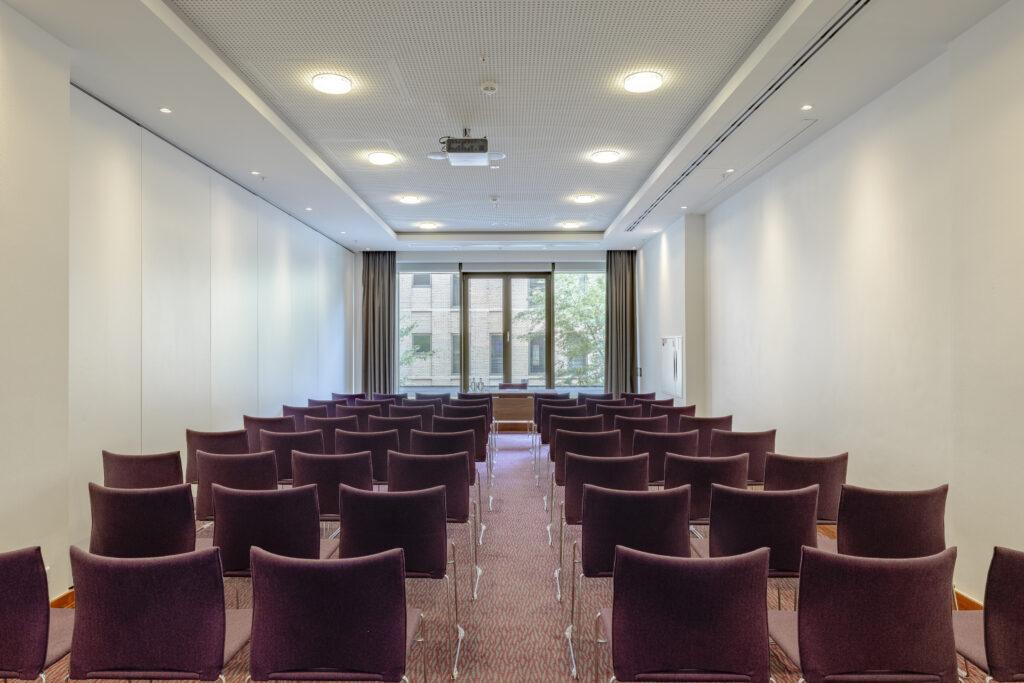 Contact us about your event now!
Are you interested in planning a meeting in the Avenue meeting room or any other room? 
Great! Let's get to business and start planning your event at Crowne Plaza Amsterdam-South! Click the button below to send us an email or call +31 (0)20 504 3614 to get in touch with our Meeting specialist. 
We are looking forward to discussing your event with you.
More information about Times!
Step into the world of creativity and productivity with our vibrant meeting room, Times – the perfect space for your gatherings of up to 55 people. 
Versatile seating options:

With 42 seats in theatre-style and 20 seats in boardroom-style, Times offers flexibility to accommodate various meeting formats, whether it's a captivating presentation or an engaging discussion.

 

Cutting-edge audiovisual experience:

Immerse yourself in a state-of-the-art environment with a large projector and a user-friendly control panel, ensuring seamless presentations and captivating visuals. Let your ideas shine in the spotlight!

 

Embrace natural inspiration:

Bask in the abundance of natural daylight pouring through our floor-to-ceiling windows, creating an energizing and invigorating atmosphere that sparks creativity and fosters productivity.

 

Refreshment at your fingertips:

Stay hydrated with our refreshing still and sparkling water, which is always included in all our meeting rooms. Need an extra boost? Treat yourself and your team to a well-deserved coffee break with delicious snacks to keep the energy flowing.

 

Additional amenities tailored for you:

Should you require any additional services to elevate your meeting experience, such as a digital screen for your dynamic PowerPoint presentation, a top-notch conference call system, or a creative flipchart for brainstorming sessions, simply let us know. We'll go above and beyond to make it happen.

 
Unleash the power of imagination and efficiency by booking our captivating Times meeting room. Get ready for a fun and professional setting that sets the stage for your success!