A luxurious boardroom  meeting room which has a lot to offer!
Book the meeting room Madison for your meetings up to 16 people.
This room is a luxurious boardroom with comfortable chairs, and a large working space. The daylight comes through the large windows of Madison meeting room which makes it perfect for events such as brainstorm sessions or corporate meetings. Fresh still and sparkling water is included with all our rooms. Would you need anything else, like a coffee break with snacks, a digital screen for your powerpoint, a conference call system or a flipchart, let us know. We can have it arranged for you.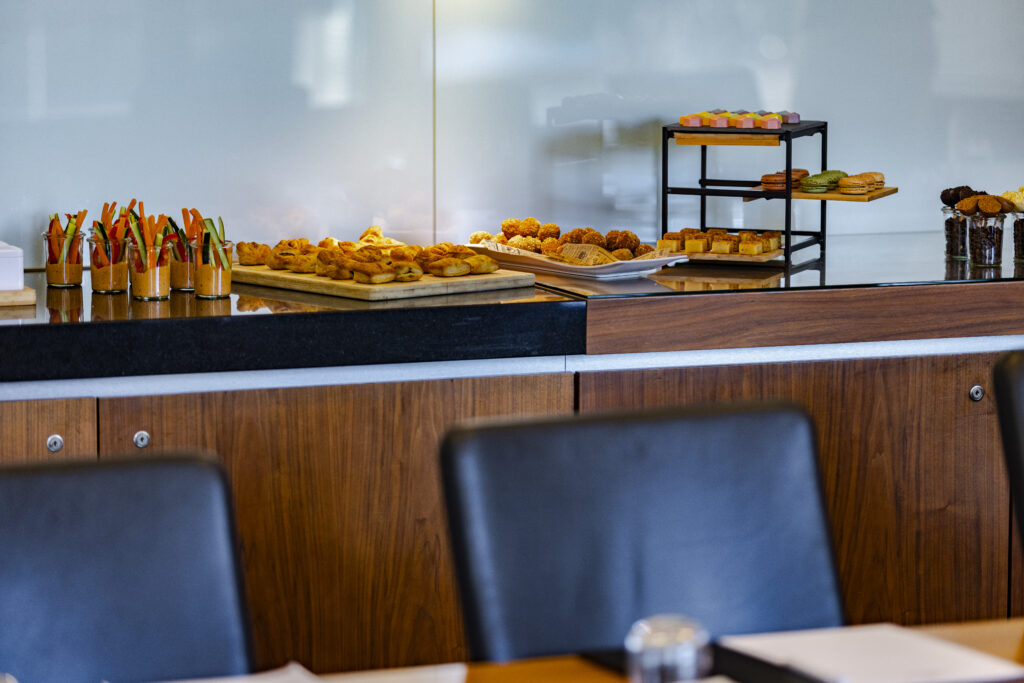 Contact us about your event now!
Are you interested in planning a meeting in the Avenue meeting room or any other room? 
Great! Let's get to business and start planning your event at Crowne Plaza Amsterdam-South! Click the button below to send us an email or call +31 (0)20 504 3614 to get in touch with our Meeting specialist. 
We are looking forward to discussing your event with you.
More information about Madison!
Welcome to the prestigious Madison meeting room, where luxury meets productivity. This exclusive boardroom is designed to accommodate your intimate gatherings of up to 16 people. 
Luxurious ambiance:

Immerse yourself in an atmosphere of elegance and sophistication. The Madison meeting room offers comfortable chairs and a spacious working area, ensuring utmost comfort for all attendees. Prepare to be inspired by the refined surroundings.

 

Abundance of natural daylight:

Bask in the invigorating glow of natural daylight streaming through the large windows of the Madison meeting room. The ample sunshine creates an uplifting and energizing environment, setting the stage for productive brainstorming sessions and impactful corporate meetings.

 

Hydration for success:

Stay refreshed and focused with our complimentary still and sparkling water, always included in our meeting rooms. Quench your thirst and maintain peak performance throughout your session.

 

Customized amenities:

We aim to provide a seamless and tailored experience. Let us know if you require additional services such as a coffee break with delectable snacks, a digital screen for your PowerPoint presentations, a conference call system to connect with remote participants, or a flipchart for interactive discussions. We're here to accommodate your unique needs and ensure a flawless meeting experience.

 
Experience the pinnacle of luxury and functionality in our Madison meeting room. Reserve your spot today and unlock a world of productivity and refinement.